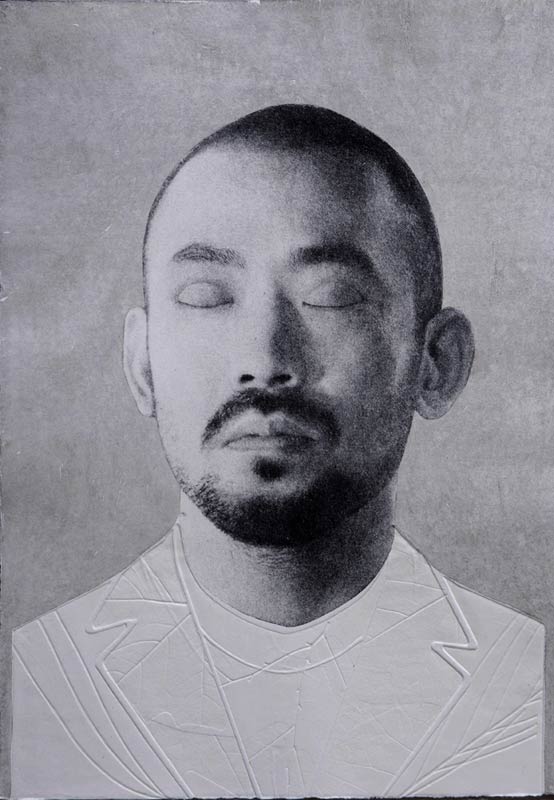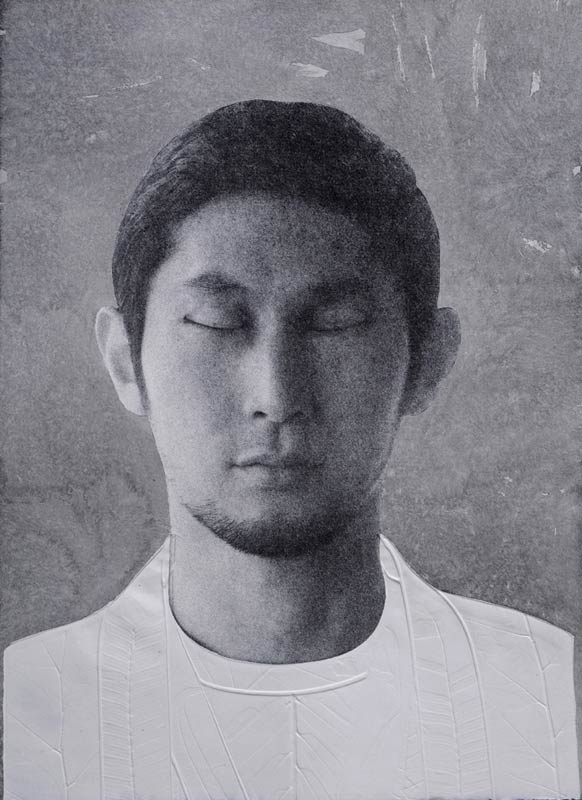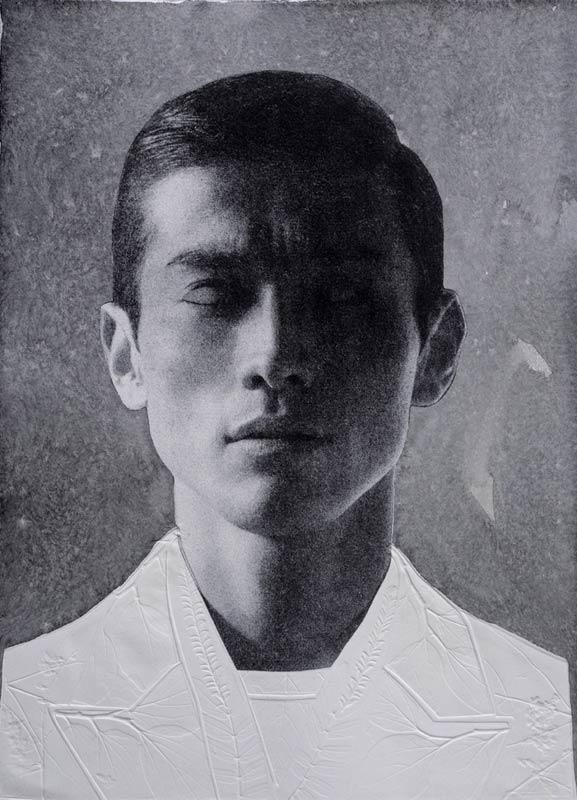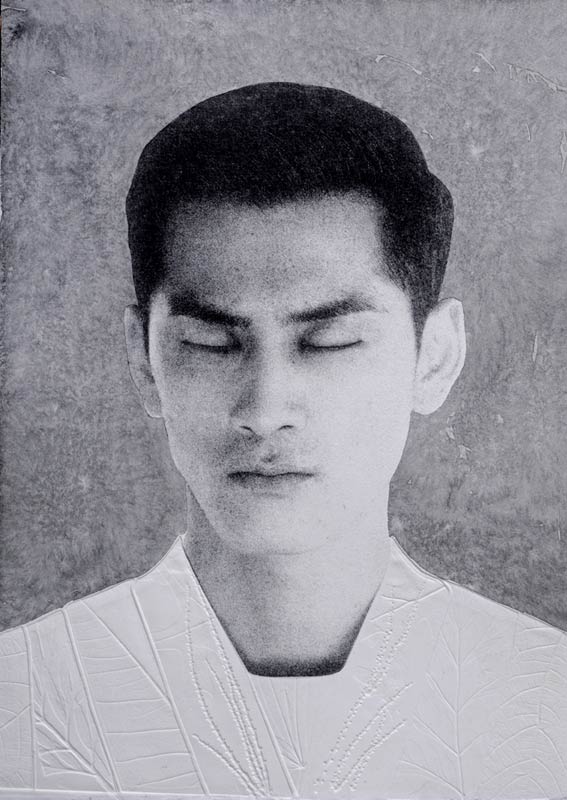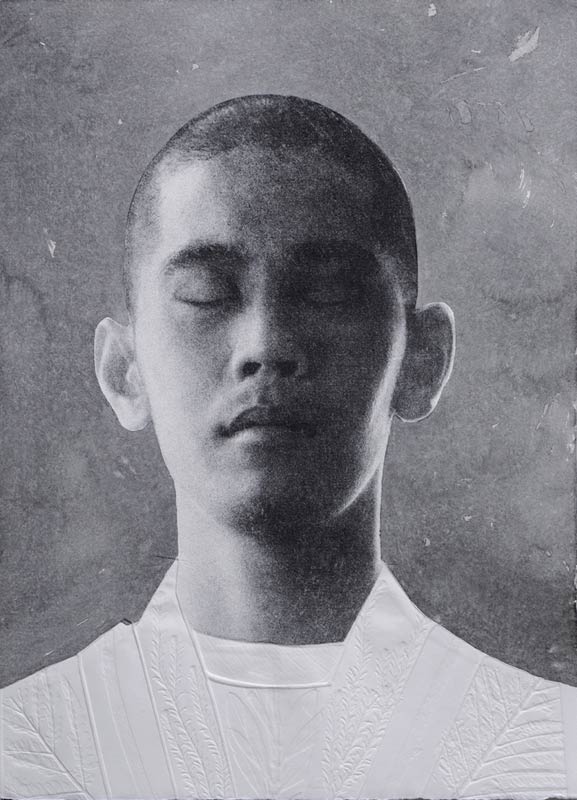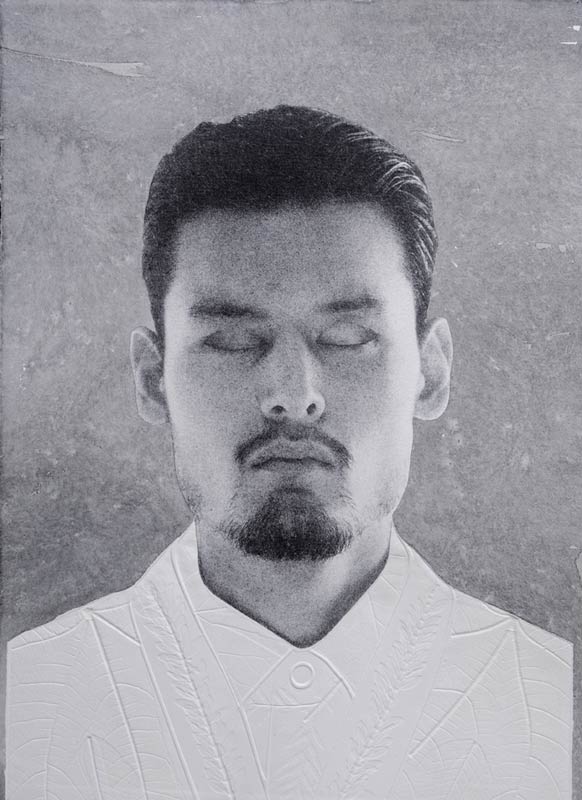 Untitled (The Ten lost Tribes) 2013
Photo Etching, Stamping Print and Ink on Paper
29×39 cm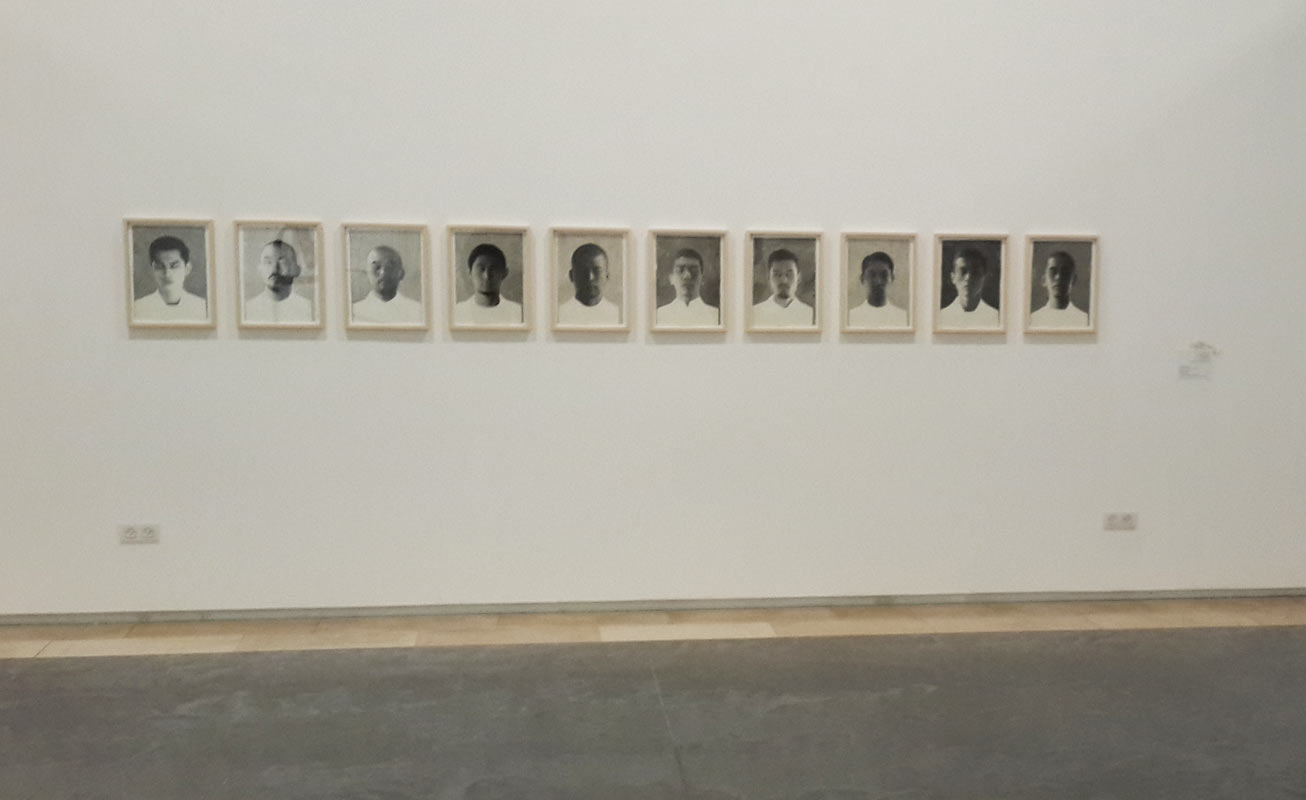 In Jewish tradition, the fate of the Ten Lost Tribes of Israel had always remained the subject of myth and speculation. According to an ancient legend, the exiled Israelites were trapped behind the mysterious Sambation River, which rages with rapids and throws up sand stones six days a week, resting only on the Sabbath day. The unlikely pairing of this legend with a group of Japanese youths raises questions of identity, memory and place. These are addressed chiefly through the vegetal motifs seen on their clothes, of local traditional character.